Shared Education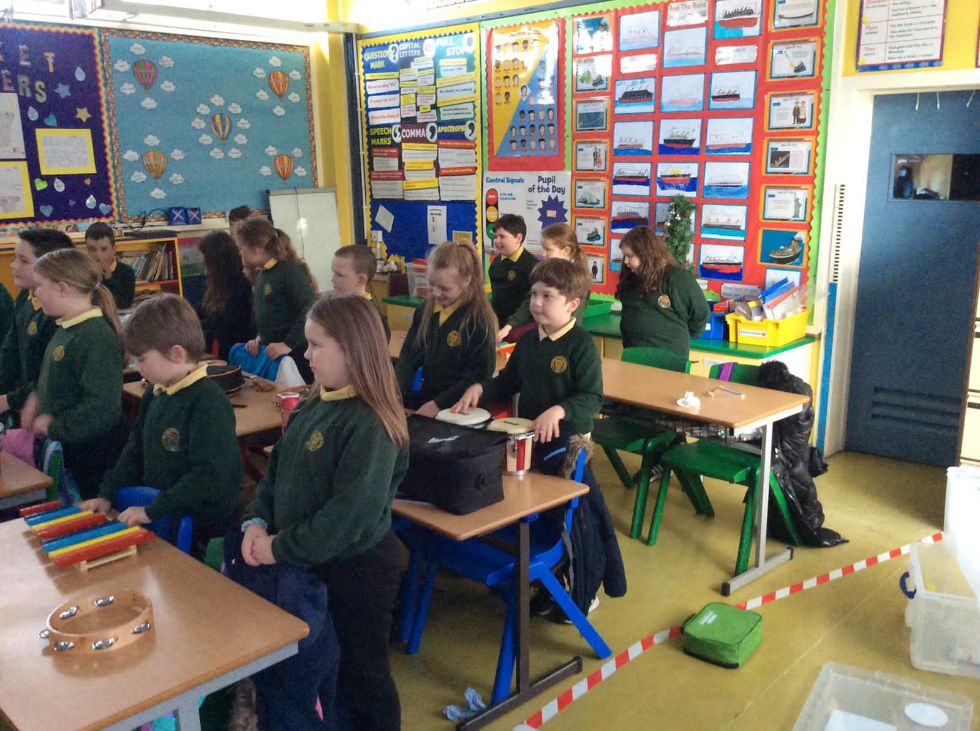 Last year we enjoyed our fourth year of our Shared Education partnership with Faughanvale Primary School.
This year we are continuing our relationship with Faughanvale. This year P1 and P2 children will be working on some Outdoor Activities together. Keep an eye here and on our school Facebook page to see what we get up to.
Primary 3 and Primary 4
Last year Primary 3 and Primary 4 children from Ballykelly partnered with classes from Faughanvale to undertake a number of projects throughout the year focusing on The Arts and PDMU. We have formed links with local care homes to allow children to develop and put into practice skills such as kindness and empathy. In our term 1 project, each child was paired with a resident and has wrote a letter and made a Christmas card and gift. We formed a virtual choir to bring some Christmas songs and cheer to our older friends.
Primary 5
Last year Ballykelly Primary and Faughanvale Primary secured funding from Causeway Coast and Glens Borough Council entitled Good Relations Team. We worked with Project Sparks who are a group of musically talented adults with additional needs to teach children about different elements of music. Under-pinning all the work we do is the theme of disability-awareness and inclusion.
The 5-week programme via Zoom is teaching us about:
Tempo and Rhythm
Dynamics
Melody and Harmony
Timbre and Texture
Our leaders were very talented and gave us lots of great advice and feedback. We were able to show our creativity and ask and evaluate others work in a constructive way. We are enjoying making our vlogs and sending video clips of what we have been practising during the week. Our friends in Faughanvale Primary are able to see what we are doing and vice versa. We also have the opportunity to explore a range of instruments and have a go at playing them. Thank you Project Sparks for all your input. P5 had lots of fun learning about music and having a better understanding of each other's capabilities rather than limitations.
Ballykelly Primary School, 8 Glenhead Road, Ballykelly, Limavady, BT49 9JS Phone: 028 7776 2864